Write main Reasons to book an escort through an agency?
Written on December 06, 2019 at 03:30 pm by admin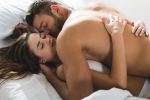 If you are looking for an escort for sensual fun and intimate companionship, you will be overwhelmed by the options you have. While you can go with independent escorts, it is always advisable to book an escort through an agency. Some people argue that hire escorts in London through an agency can be expensive. However, this is not always the case. At Berkeley Asian Girls, you can get quality Asian escorts who are affordable and yet ensure you get can get the type of escort you want and enjoy the companionship you seek.
Here are some of the main reasons to use an escort agency when you want to book an escort:
Variety of Girls
When you browse through the gallery of an escort agency, you cannot help but marvel at the girls that the agency has to offer. At Berkeley Asian Girls, you will find Japanese escorts, as well as Chinese, Taiwanese, Malaysian and Korean escorts. Depending on which nationality you are partial to, you can make your choice.
You will find that some escorts in the gallery are for sheer pleasure and others are highly educated, who you can take with you for corporate events and meetings. Also, you will find that the girls listed in the gallery come in all shapes and sizes. So, you will always be able to find one escort who suits your personal choice. This is not the case with an independent escort, where you have to take what you get without making a sound.
Professional Escort Services
When you book an escort through an agency, you will have peace of mind that you will always get guaranteed services. Agencies invest in the escorts by training them and this gives escorts knowledge of how you treat their clients. You never have to worry about being harassed or embarrassed by the escorts as they have learnt to do the business the right way and in a professional manner.
With agency escorts, you will always enjoy top-class escort services, something that you may not get with independent escorts. Also, agency escorts are more accommodating to your needs even if you forget to mention them at the time of booking.
Discrete Escort Services
One of the biggest fears that people have is privacy. You cannot take privacy for granted with independent escorts. However, escort agencies always put client privacy at the helm of their business so that you have nothing to worry about.
Some escort agencies provide anonymous methods of payment while others make sure that your credit card statement does not reflect the name of the escort agency. Also, agencies train their escorts to maintain the utmost privacy and confidentiality when it comes to their clients.
Memorable Escort Experience
When you book an escort through London escort agency, you can be certain of having a memorable escort experience. Agency-linked escorts are aware of what they are doing and they go out of their way to satisfy the needs of their clients. In fact, you will feel special and your interaction with the escort will go beyond physical gratification.
Now that you know of the benefits of booking your escort through an escort agency, get in touch with Berkeley Asian Girls and find your dream escort. You will love the hassle-free and discrete booking process.