BBC Arabic Festival
Written on April 01, 2019 at 09:49 am by admin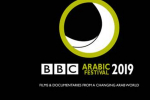 BBC Arabic festival is a festival which is organized to showcase the unique and bold stories about Arab culture to the London based audience. It basically shows what changes have come in the politics and social lifestyles in the Arab world. The main highlight of this festival is the fact that after every short movie or documentary, the audience is allowed to ask questions to the director directly. This brings out a great sense of connection between the two, and this is done with the BBC journalists and other professionals in the field. After the question and answer session, the festival is complemented with a selection of talks and presentations about the filmmaking of the non-fictional films in the Arab world. And all these events are open to the general public and is basically hosted for their entertainment and knowledge.

The selected featured films are broadcasted on BBC Arabic TV to entertain a whopping 28 million Arabic speaking population. The festival accepts real stories which reveal the nuance of human experience and ask pertinent questions. There is an expert panel of judges who judge the originality, wit, and creativity along with clarity, balance and in-depth research while showcasing a fictional or nonfictional story.

This auspicious festival also tends to run a competition. The panel that judges the competition includes filmmakers, journalists, critics and experts from the field of film and journalism. There are the following categories for the awards.

• BBC Young Journalist Award (for aspiring documentary makers under 30)
• Best work in journalism
• Best feature documentary
• Best short documentary
• Best short film
• Best in reportage

All the award winner's names are announced at the end of the BBC Arabic festival. This festival, in particular, is week long.

This is a festival that people from around the globe come to attend. This place is the perfect ground for people who are aspiring filmmakers and who have a keen interest in Arabic culture. This festival mainly focuses on how the political and social life of people in the Arab world have changed over time in the form of short films and documentaries. The festival is open to the general public and also to people who are specifically visiting the place for this event. There are pre-bookings for the tickets; it is highly advised to book your tickets in advance as they have a tendency to be sold out by the time the festival approaches. Also, for the aspiring candidates, there is a deadline to be followed before submitting your work. It is recommended that you follow that and submit your work before the due date.